1
« on: 23/09/2021 08:43:20 »
3) The tetrahedron is the only platonic solid that lacks a hexagonal projection (it can't make a hexagonal shadow). Best it can do is a square.

The dodecahedron cannot throw a hexagonal shadow.
What you've depicted is a hexagonal cross section with all six visible faces truncated, but the shadow from that view would have 12 unequal sides. You've drawn some of the pentagons as triangles, which is impossible no matter what angle you view the pentagon.

Here's the picture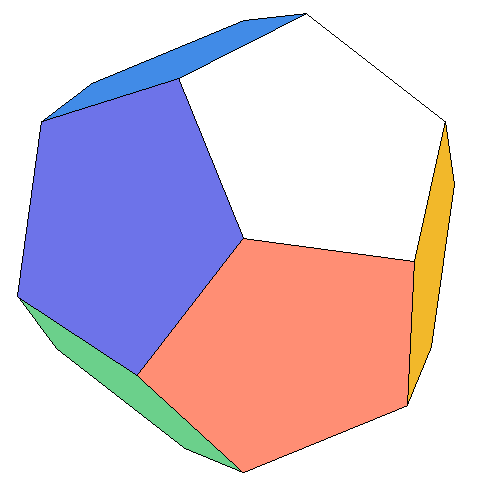 The following users thanked this post:
chiralSPO